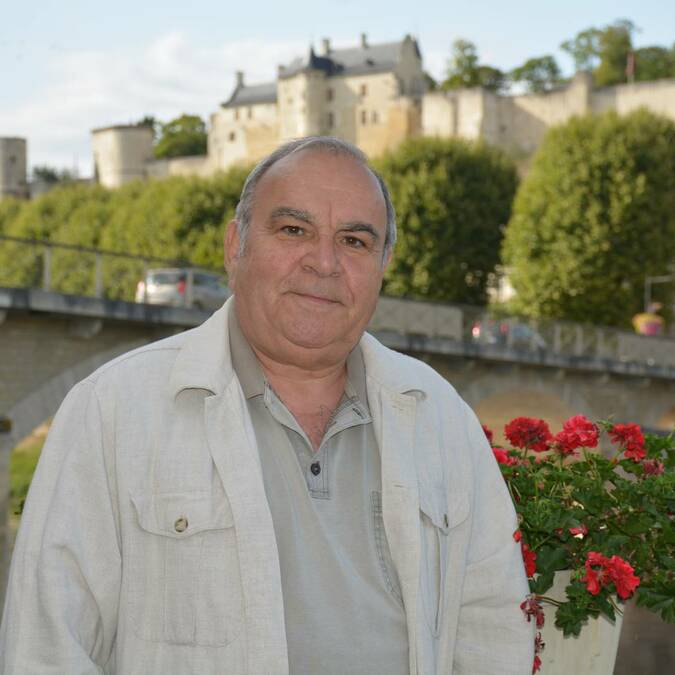 Roger
Gastronomy - Nature - History
Si visiter Chinon à travers son terroir vous intéresse je vous propose des balades qui vous permettront de parler et d'échanger sur Rabelais, la vigne et le vin avec un soupçon de gastronomie.
Description

If you are interested in discovering Chinon's soil and the city itself, I suggest you to stroll with me whilst we chat about Rabelais, the vineyard and the wine with a touch of gastronomy. Another way to discover Chinon… including if you want some unknown aspects of the heritage. Since I moved to Chinon I feel myself a little bit epicurean, a little bit fan of Rabelais, so I'll share with you the reasons whom made me stay here in "this small but renowned city" for my retirement!

See you soon to share with you what I like, in preference in French or in my own "sign language" of English or Italian! Of course, all this will be in a good mood as used to say Rabelais "laughing is specific to humans".
Thematics

History - Heritage • Local products - Market - Gastronomy