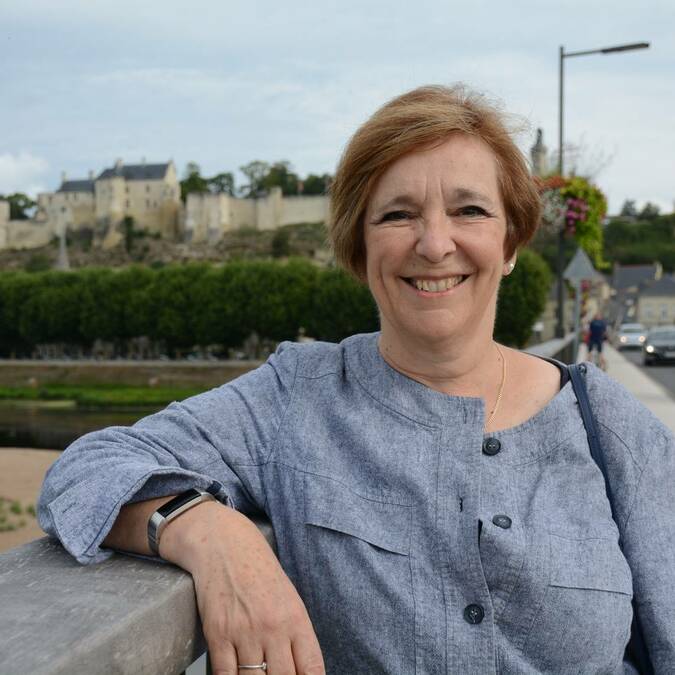 Susan
Architecture - Gastronomy - Nature
I am English, and although I originally came here as a tourist, I am now fortunate enough to have made my home in the small village of Huismes, in the wonderful Touraine region of France.
Description

My most enduring memories of travel have been the times I have spent with those who live in the area in which I am travelling, who are passionate about their surroundings and who have shared some of their experiences with me. I would like to do the same with you !


This region is so full of beautiful things – the countryside, amazing architecture, history, art, good wine, food – that it is difficult to choose what to do and where to go. Perhaps a cycle ride around a village, along by the river, pausing to watch the birds ? Maybe a walk around the little streets of Chinon or Candes-St-Martin, seeking out the local craftsmen? Perhaps a stop in a wine bar, sampling some local produce?


Whatever your interests, I would be delighted to accompany you. I will never know all there is to know about this area, but I am happy to share some of the things which I love, and which you will hopefully find interesting, and maybe together, we can discover other delights of the region.
Thematics

History - Heritage • Architecture - Urbanism • Local products - Market - Gastronomy • Nature - Hiking

Spoken languages

French • English